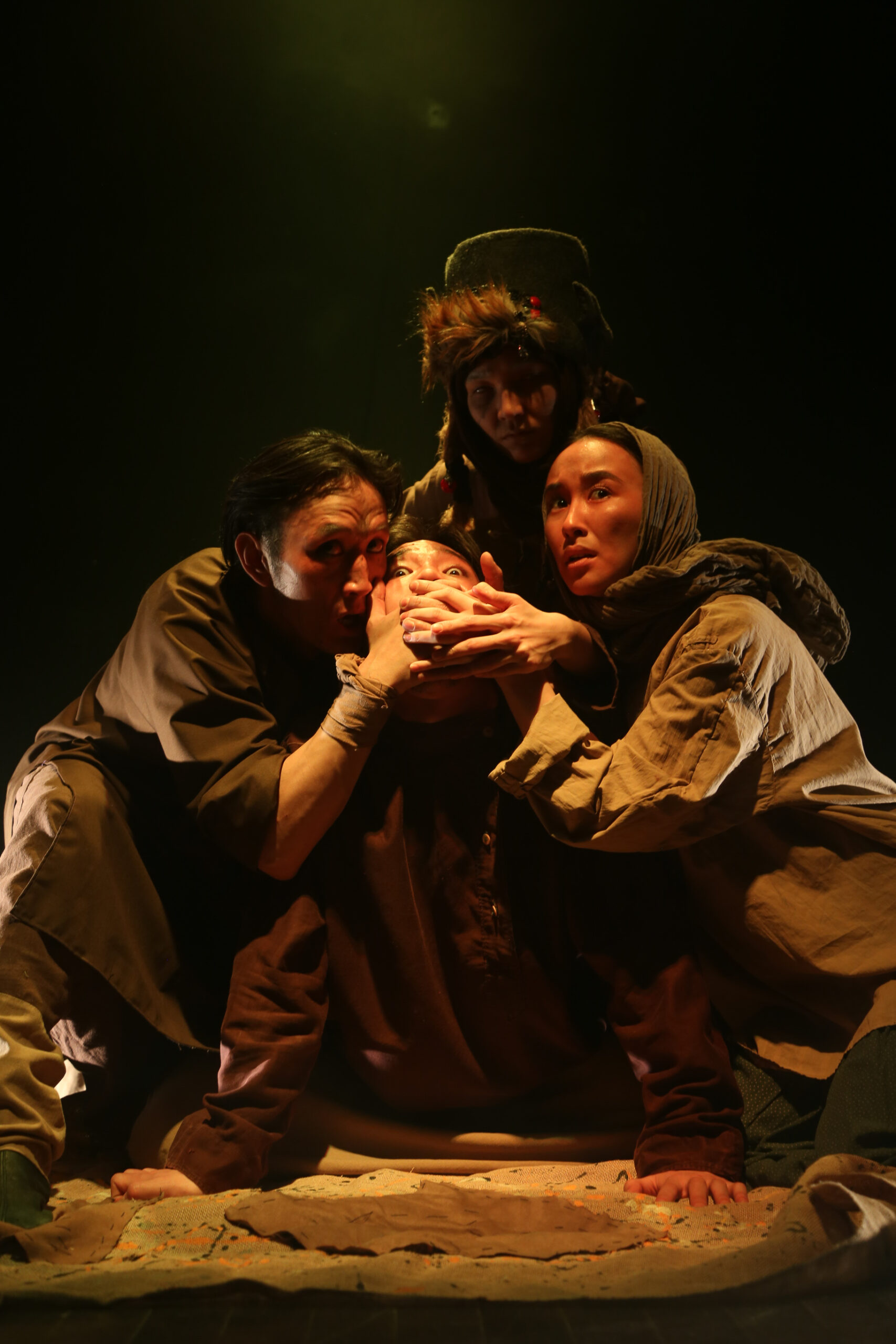 Team
Author: Tundjer Djudjenoglu
Director: Barzu Abdurazakov
Cast: Sagynysh Akasova, Ayarys Daukaraev, Eskhat Zholtay, Aigerim Nurakhmetova, Nurbolat Rakhatov, Chingiz Rush, Meruert Serikzhanova, Arnur Kusaingazin & Aliya Maulymkhan


Duration: 1h 30min.

In Russian with English and Estonian translation.

A tribe lives in a mountain pass, whose elders have forbidden them to speak louder than a whisper most of the year, since this might cause an avalanche. Thus, it is not allowed to even give birth during this time, since one cannot stop an infant from crying. But who can forbid life from happening…
Before our eyes unfolds a classic spectacle with excellent acting, which – in these societies dangling between freedom and imprisonment – "echoes back from the cliffs" especially powerfully.
The director of "Avalanche", Barzu Abdurazakov, won the Best Director award at the XXV Kazakhstan National Drama Theatre Festival. The play has participated in international threatre festivals, such as Yerevan's High Fest and St Petersburg's The Fringes of Art Festival.