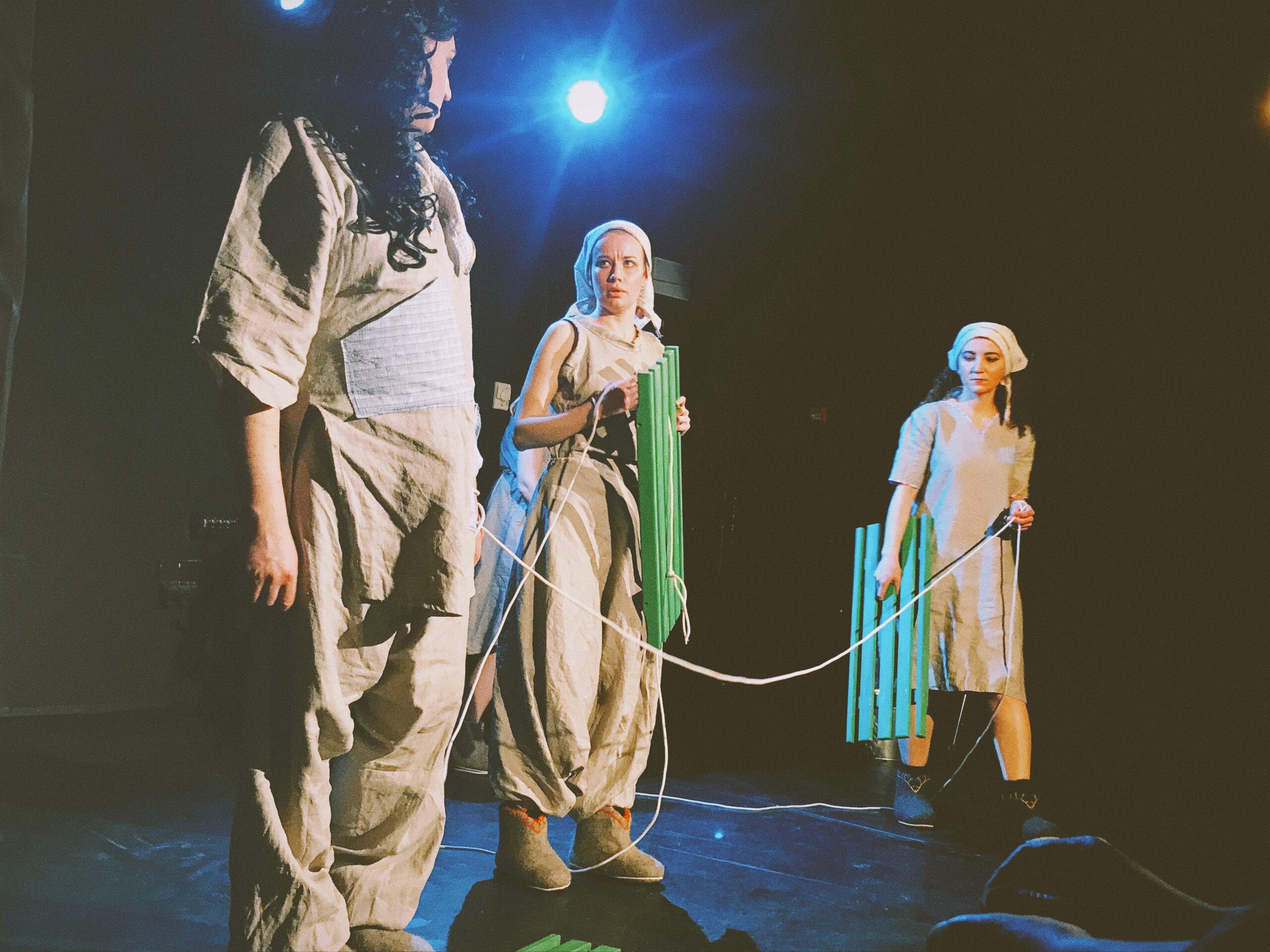 Description
The production is based on interviews with Russian LGBT families.
In 2013, the Russian State Duma passed a law banning the co-called homosexual propaganda, which severely restricted the freedom of expression and assembly of LGBT organizations. In 2020, an amendment to the law was introduced banning same-sex families, especially the presence of children in such families.
As a result of said amendment, same-sex families are at risk of having their children taken away if the parents' way of life "contradicts" that of a traditional family.
Today, several such threats have already been carried out in Russia, and same-sex families are forced to live in fear every day. How do these "invisible" families live?
What are their days filled with? What do they rejoice and worry about and do they really differ so much from the traditional family?
Cast and crew
Artistic director and producer: Zenja Muha
Executive director: Ekaterina Petrova Artist: Katya Seledkina
Lighting: Ksyusha Kozlova
Composer and sound engineer: Rostislav Godlevsky
Cast:
First woman – Grigory Zaritovsk
Second woman – Yulia Razumovskaya Third woman – Ekaterina Petrova
Fourth woman- Maryana Kucheryavaya
The man- Grigori Zaritovski
The girl – Eve
The boy – David
Lawyer's Text – Ksenia Mikhailova
Lullaby – Yosef Mar
About the theater
The theatre "Filomela" combines elements of documentary theatres and puppet theatres. The theatre focuses primarily on the stories of those whose voices are not heard in society, who are not visible and cannot speak publicly about themselves.
Duration 1 hours 20 min
The performance is in Russian with Estonian and English surtitles.