Narva - the city we lost (Estonia)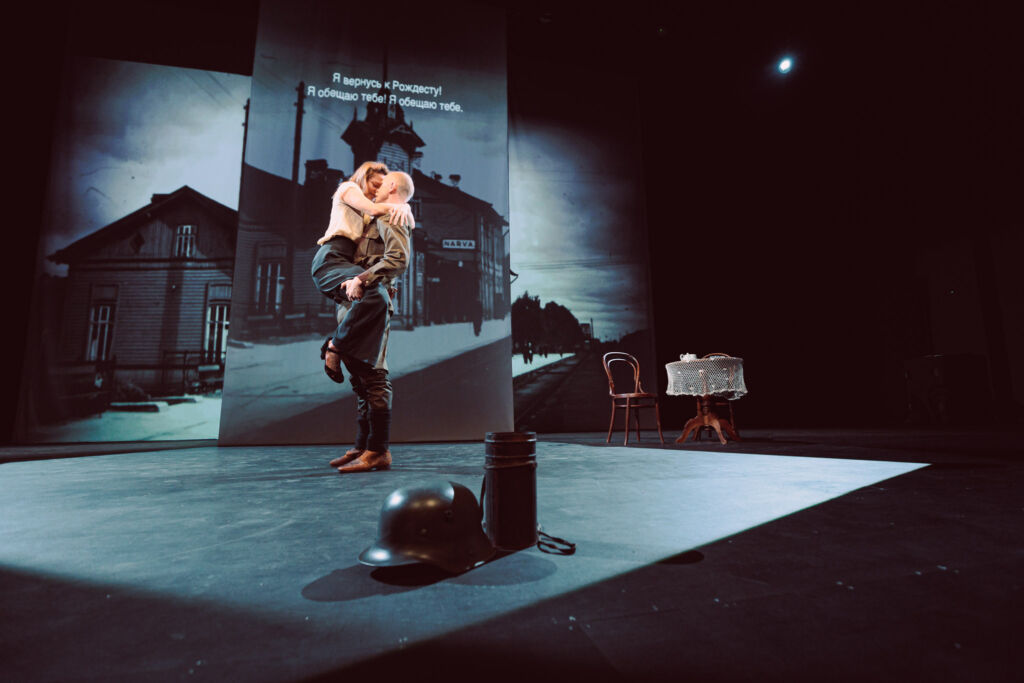 Team
Author and director Julia Aug
Set and costume designer Elisa Sinisalu
Sound designer Ardo Ran Varres
Lighting designer Ivar Piterskihh
Video designer Laura Romanova
Sound technician Raido Linkmann
Light technician Margus Ruhno
Translator Tiit Alte
Stage manager Roberta Vaino
Producer Katarina Tomps

Cast:
Mirtel Pohla
Kristo Viiding (Eesti Draamateater)
Ott Kartau
Loviise Kapper
Ragnar Uustal

There will be smoking on stage.

Duration: 1h 45min.
In Estonian with English and Russian subtitles.

A story of one city's destruction.
Narva is a city located in Ida-Viru county, at the eastern extreme point of Estonia. A river called Narva flows on the east side of the city, which forms an international border between Estonia and Russia.
Narva got its architectural glory from the Swedish era during the 17th century. During this period, the baroque old town was constructed – it is one of the most beautiful ones in Northern Europe. It was a city of trade and merchants, factories and laborers. A border city where Estonian, Russian and Swedish languages were heard on the streets.
World War II destroyed almost all that was beautiful in Narva. On the nights of March 6 and 7, the Soviet Union's air forces bombarded Narva so heavily that most of the city was destroyed. The city was razed to the ground and rebuilt under the Soviet occupation, its citizens deported with no right to return. Even now, the city's population is made of 5% Estonians and 86% Russians. Why is it so? What do migrants and native residents of Narva know about the city's history?
Julia Aug's new play "Narva – The city we lost" is based on documented materials and the legends of the city of Narva. The play wishes to give the city back its memory and former appearance, because those who do not remember their past, cannot have a future.