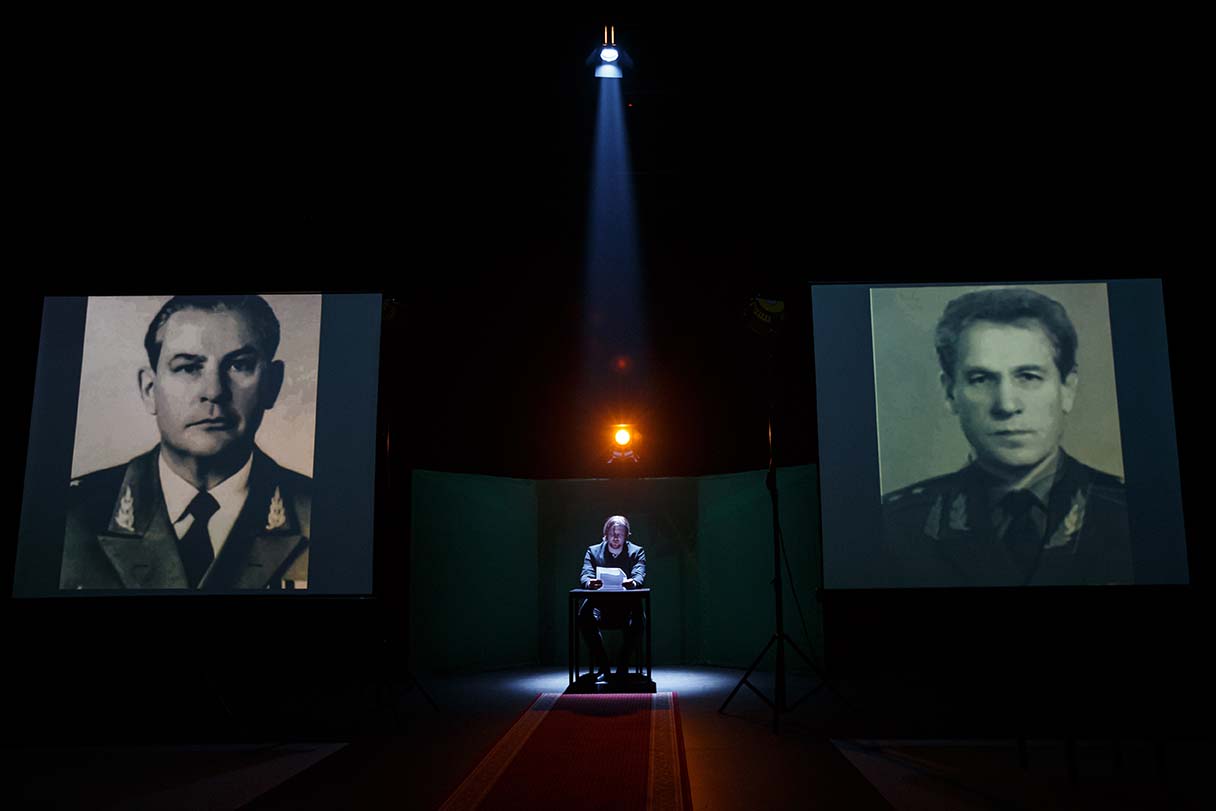 Description
Danila: "When I was 12 years old watching "Star Wars," I caught myself thinking that I was looking at the situation from just one side. You look at the "Death Star", you see Darth Vader and you're told that they're all bad and that we fear them. But wouldn't it be interesting to see a movie about the people living aboard the "Death Star"? I mean, they also have their thoughts. They worry about things and have conversations. Darth Vader must have feelings of some sort. All my life I've heard from everywhere that the KGB is something terrible, something to be feared. That is probably why I've wanted to understand the chemistry of this "fear." What evokes that fear in us."
In the 1980s, when Estonia, Latvia and Lithuania became independent, the Baltic KGB found itself in a rather paradoxical situation. Never had a powerful and strong organization in the Soviet Union been disbanded in just a few days.
The KGB disappeared, but the people who worked there remained. They had served the Soviet Union for a long time and had gained a special position there. And then they suddenly found themselves in a whole different world.
The fate of the Baltic KGB operatives was diverse. Some emigrated, some began cooperating with the special services of the new state, some killed themselves. Those who survived are now quite elderly. Some of them hide their past and some, on the contrary, pride themselves on it. There's no rule of thumb…
We worked with an international team of authors – Russians, Lithuanians, Estonians, Latvians- on the play. We are all people of the same generation: we were born in the late 20th century, which means that the whole of Soviet history is just a piece of the past for us. We tried to find KGB collaborators from different countries and talk to them as honestly as possible. We wanted to understand what they think of that time now that everything has changed – when the 20th century has been replaced by the 21st century and nothing could be brought back. What happened to these people in the whirlwind of change? How did they perceive the changes at that time? What conclusions do we need to draw from this story, and do we need to draw these conclusions at all?
* The production is the result of a collaboration project between the VabaLava Theatre Centre and the Estonian National Museum.
Cast and crew
Director Dmitri Jegorov (RUS)
Playwrights Danila Privalov(RUS); Andres Popov(EST); Alexandr Špilevoj (LT); Dan Jeršov(EST)
Artist Konstantin Solovjev (RUS)
Video artist Natalja Naumova (RUS)
Sound designer Marten Kuningas
Light designer Meelis Lusmägi
On the stage: Ivo Uukkivi, Henrik Kalmet, Helgur Rosenthal end Martin Kõiv
Duration 2 hours 40 min, with intermission.
Performance is in Estonian with translation into Russian and Estonian.